Meet Dr Jonathan O'Malley, Low Fell Chiropractor
We provide gentle chiropractic care for patients of all ages.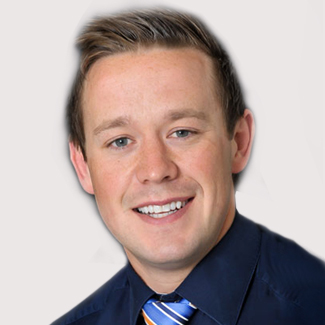 By the time he was 11, Dr Jonathan O'Malley (Chiropractor) had multiple surgeries on his ears due to the chronic ear infections he would experience. As a result of the antibiotics he was prescribed he had severe stomach distress and stained teeth.
Experiencing Results With Chiropractic
"Before having another operation, my mum's chiropractor asked if he could examine me. After he detected significant misalignments in my neck, I followed a short treatment plan. Through low-force adjustments, the chiropractor removed the pressure off the nerves going to my ears."
As a result of Chiropractor Dr Jonathan O'Malley's care, he did not require any additional operations. "How this chiropractor had corrected me without the use of drugs or surgery was amazing! From that moment on I knew I wanted to be a chiropractor."
Receiving a World-class Chiropractic Education
Along with his brother, Dr Jonathan O'Malley (Chiropractor) attended the world-renowned Palmer College of Chiropractic in Davenport, Iowa, USA. Started in 1897 by Daniel David Palmer, the founder of chiropractic, Palmer has an outstanding reputation as a chiropractic school of excellence.
EXPLORE CHIROPRACTIC
A True Family-oriented Practice
For Chiropractor Dr Jonathan O'Malley, one of his greatest joys is being able to work with his wonderful family. His partner is his brother Dr James O'Malley (Chiropractor); his wife Rachael serves as the office manager, and his mother Margaret works at all the clinics. "Together we support each other in running our practices, which include Cramlington Chiropractic, Vitality Chiropractic and Monkseaton Chiropractic."
If you'd like to get on the path to restoring your health, contact Life Chiropractic today to schedule an appointment with Chiropractor Dr Jonathan O'Malley!

Chiropractor Low Fell | 0191 491 1006